Welcome to Waikiki
Advice is a click away
What Would You Like To Know?
Waikiki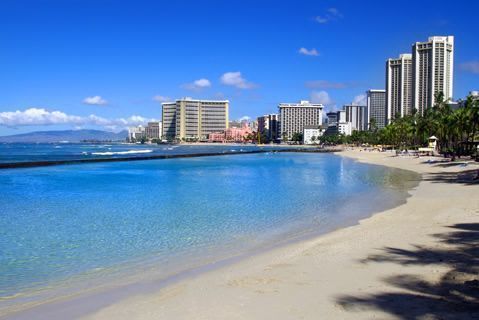 Diamond Head/Waikiki are convenient urban neighborhoods with an extensive selection of condos & single family homes. While Waikiki is the center of tourism in Hawaii, many Waikiki residents appreciate all the activity Waikiki has to offer. With an almost unlimited number of restaurants, bars, galleries, and boutiques, you'll never lack for things to do in Waikiki.
Diamond Head is a neighborhood situation along the slopes of the world famous Diamond Head Crater. The Diamond Head neighborhood is comprised of mostly single family residences, although there are a few opportunities to own condos on Diamond Head.
Waikīkī is home to public places including Kapiʻolani Park, Fort de Russy Military Reservation, Kahanamoku Lagoon, Kūhiō Beach Park, and Ala Wai Harbor.
The US Postal zip code for Diamond Head is 96816 and the US Postal zip code for Waikiki is 96815. Other neighborhoods included in this postal delivery area are: Aina Haina Area, Aina Haina Beach, Black Point, Diamond Head, Hawaii Loa Ridge, Kahala Area, Kahala Kua, Kai Nani, Kaimuki, Kapahulu, Kuliouou, Maunalani Heights, Niu Beach, Niu Valley, Paiko Lagoon, Palolo, Puupanini, St. Louis, Waialae G/c, Waialae Iki, Waialae Nui Ridge, Waialae Nui Vly, Waialae Nui-lwr, Wailupe Area, Wailupe Beach, Wilhelmina
The sales of single-family home sales in Diamond Head for 2012 year-to-date (27 sales) have exceeded the annual sales of every year since 2007 (39 sales). The median sales price for the past 12 months is $2.15 million. The median sales price for homes in Waikiki for September 12 to November 12 was $317,500. This represents an increase of 2.4%, or $7,500, compared to the prior quarter and an increase of 9.5% compared to the prior year. Sales prices have appreciated 18% over the last 5 years in Waikiki, Honolulu. The median sales price of $317,500 for Waikiki is 32.70% lower than the median sales price for Honolulu HI.
Property Listings
Property listings for Waikiki.
Market Analysis
Market analysis data for Waikiki.
Real Estate Market
Connector.

Median sale price last 12 mo.

Connector.

Avg. property tax

Connector.

Sale price lowest 12 mo.

Connector.

Sale price highest 12 mo.
Photo Gallery
View our gallery below for Waikiki.
Area and Demographic Statistics
This part graphically explains area and demographics stats for Waikiki.
Number of households
17,636
Household Avg. Income
66,873
Avg. year dwelling build
1969
| | |
| --- | --- |
| Population | 34,300 |
| Population Density | 11,298 |
| Median Age | 43 |
| | |
| --- | --- |
| Average value of the dwelling in which household lives | $521,593 |
| Avg. years a household has lived in dwelling. | 14 years |
Show me the National Index Comparison
Schools
This part contains all educational institutions in Waikiki.
The Best in
Waikiki
Browse through the top rated businesses in the most popular categories Waikiki has to offer.
Dine
Drink
Shop
Coffee
Workout
Groom
Pet Care