Seller Services and Resources
WE KNOW how to effectively market your home in today's real estate market!
Times have changed, and just listing your home in the Realtor's Multiple Listing Service (MLS) does not provide the platform for producing TOP DOLLAR sales in a timely manner. Not only does The John & Sherine Team aggressively market your home for sale on over 350+ real estate websites, we also agressively market your home with paid internet advertising. Selling your home is an involved process that affects your family and your future. Before you begin this process, you'll want to ensure that you have the most up-to-date information. You may have questions like….When should you sell? How do you get the best price? What kinds of renovations should be made prior to the sale? When you work with The John & Sherine Tem, WE LISTEN to your goals and objectives so that we can deliver real estate services that will meet and exceed your expections. The #1 platform for marketing and successfully selling real estate today is the internet. According to the National Association of Realtor, 90%+ of home buyers use the internet to shop for homes. Due to our remote location and international clientèle, the percentage of Hawaii home buyers using the internet to look for homes is probably closer to 95% percent.
Seller Services and Resources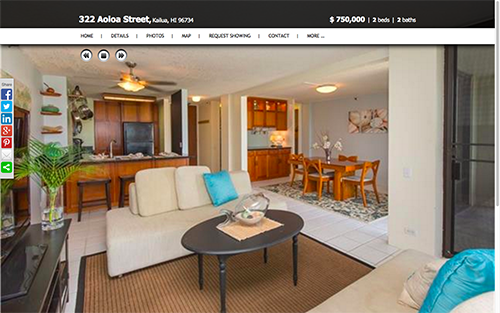 Marketing Through Our Team, Office, And Company Websites Including:
Paid Advertising on Social Media
Promoting Your Open House