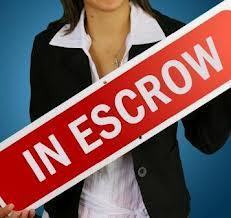 Like most Kailua home buyers in today's real estate market,  most Kailua real estate agents are passively waiting for the right house to hit the Multiple Listing Service (MLS).  To those buyers and those agents, I say "thank you (for making my job easier), and good luck!"  Simply "waiting" for the right property to hit the market will not help home buyers achieve their real estate goals.  Make sure your agent is doing everything possible to find your next home!  If you don't know specifically what their doing to find their next home, just ask them!
One of the most effective ways our team identifies homes to sell is to visit each home in the neighborhood, and simply ask the Kailua homeowner if they'd like to sell their home.   My team has had great success in finding homeowners interested is selling, and then selling their homes to our buyers.  The homes never hits the open market, they can't be found in the MLS, there is no multiple offer pressure for either client, it's really a win-win situation for all parties.  We have the tools, we have the knowledge, and we ask the right questions to put these deals together!   Most Kailua Realtors are too afraid of face-to-face rejection to go door knocking.  Their fear allows us to generate quality leads in every Kailua neighborhood we canvass.  Even though we may not be listing every lead we uncover,  we know about upcoming properties long before they hit the open market.  This type of knowledge provides our Kailua home buyers with a huge advantage.  Once a listing hits the internet, all bets are off in today's market!  Multiple offers, some with all cash, create challenges for Kailua buyers trying to buy their dream home.   Our proactive buyer's campaign increases your chances of finding your Kailua dream home without the pressure of other buyers making offers on  the same property.  We are not aware of any other Kailua Realtor that consistently door knocks Kailua neighborhoods in search of homes for their buyer clients.
We'd appreciate the opportunity to demonstrate how we, in addition to door knocking, consistently find our Kailua home buyers the right house at the right price!
Would you like us to canvass and market to a particular Oahu neighborhood to help find your next home?
Call John Stallings (RA)
Keller Williams Realty Hawaii
808.294.1794