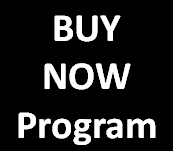 Still looking for a new home? Frustrated by the lack of inventory?
You are certainly not alone, and smart buyers want to know how their agent is going to find their next home. Trust me when I say this, most agents are just waiting for the right property to hit the multiple listing service. If this scenario sounds familiar, you are wasting your time. By the time a new listing hits the MLS, the entire world already knows about it. If the property is priced well, there is an excellent chance there will be multiple offers. Anytime there is a multiple offer, 2 things happen. #1 buyers ultimately ends up paying more for the home, and #2 the buyer's chances of getting their offer accepted decreases because there is more than 1 offer.
Our Team is proactive when it comes to finding you the right property, so contact us now to learn about our exclusive BUY NOW program.  Not every buyer qualifies for this effective program, and we limit the number of buyers in this program.
Would you like to know the 10 steps we'll use to find your next home?